7 Ways to Make Hybrid Working Inclusive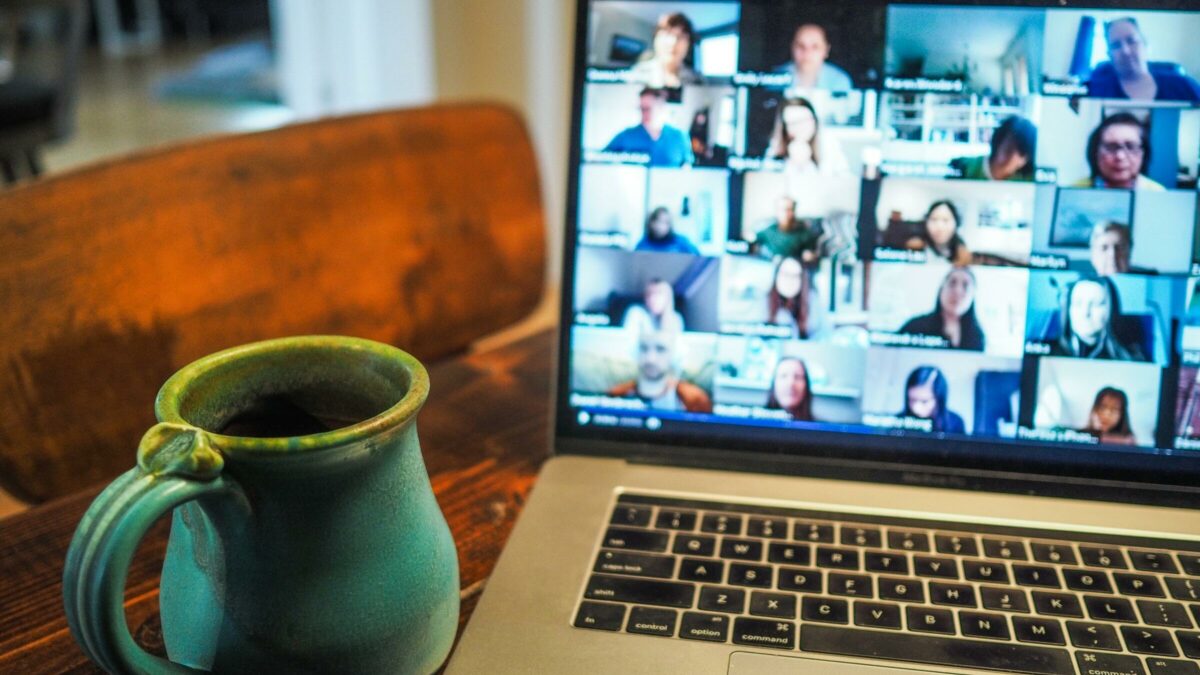 By Fay Capstick
Covid has changed the way we work, accelerating the move to home working in many industries. In the industry we supply, IT & Digital Recruitment and Resourcing, this has been a big trend. This week we shall look at what hybrid working is, how popular it is, what are the problems with it and why this might mean it isn't as inclusive as it could be, and how this can be potentially overcome to make it more inclusive.
What is hybrid working?
Hybrid working is generally accepted as meaning that working hours are split between home and the office. With the easing of covid restrictions the office is now open, but in practice a lot of people are still choosing to do some of their work from home. The accepted split is two or three days at home per week.
Employers have found that productivity is just as good, if not better, when working from home is allowed (https://bit.ly/3rTVHuv).
Many job or new contract seekers are now looking for a hybrid working option as standard before they apply for a role.
Is hybrid working getting more popular?
Yes. Covid showed that home working could be more than a niche practice. Now it is a near standard feature of current job advertisements. Whether this is a trend that will continue forever remains to be seen. For the moment, the majority of workers expect to spend less than half of their working days in the office (https://bit.ly/3rN60jJ).
What are the problems with hybrid working?
For some, hybrid working can be a very positive thing. Working hours split between home and office can make practical challenges easier for workers with caring responsibilities to children, relatives or pets, or for those with health challenges.
However for all the positives, hybrid working can throw up new challenges that can impact inclusivity. The main issue is the potential creation of in-groups and out-groups and the associated exclusion. When everyone was working from home this wasn't an issue, but it is possible that some employees might feel excluded by those that are in the office.
How can we fix this and make it more inclusive?
Hybrid working is, for most employers and employees, a new way of working. Like all things there will be teething issues, but with some planning and forethought these can be overcome to ensure that the workplace is fully inclusive.
To avoid the creation of in-groups and out-groups it is important to make everyone feel that they are part of a team. No one should feel that one place or schedule of work is better than another.
Shake up schedules: If you are running your team on a set hybrid schedule (such as alternate days), then consider regularly shaking up that schedule so that on the days that your workers are in the office they mix with different team members each time.
Make documents digital: Consider making all the documents that could be needed digital only, with no printing required. Printing will be more of a hassle for homeworkers. Plus if you are handing out printed copies of reports etc in the office, this would massively disadvantage homeworkers.
Meet-ups: Workers at home will not have the opportunity for impromptu chats with co-workers. Consider encouraging workers to have short one-to-one virtual meetings, particularly between those at home and those in the office. Managers should have regular virtual meetings with their remote workers. This will mean that everyone feels connected, regardless of where they are working from.
Consideration for caring roles: Hybrid working makes it easier for the school run to happen, or taking a relative to a hospital appointment, or a pet to the vet. This is great for workers, as it means that scheduling their life is less stressful. Consider asking for such things to be blocked out in your worker's calendar so that time for these scheduled events is respected.
Virtual team meetings: With workers split between home and office, meetings could feel strange. Consider having all attendees access meetings virtually so that everyone feels equal.
Hear all voices: Ask your employees for feedback and take all suggestions and comments seriously. Some quieter people find it hard to give feedback that might be negative, so if someone has made feedback (which should be anonymous) then listen to it.
Be truly flexible: Hybrid working, as we have discussed, can bring many benefits, particularly for those with health challenges. But for true inclusion, consider making work fully flexible. This means being able to work hours to suit. Schedule meetings at time that suit all attendees. A supported worker will be more productive, regardless of the way they fit their work hours in.
Final thoughts
The changes that have happened in the way we work over the past two years have meant huge advances towards flexible working. This is particularly true for those with caring responsibilities, long commutes or disabilities. However, it is important that the needs of those working from home are fully considered to make sure that they feel fully included.