←

blog
5 Ways to Fill the IT Skills Gap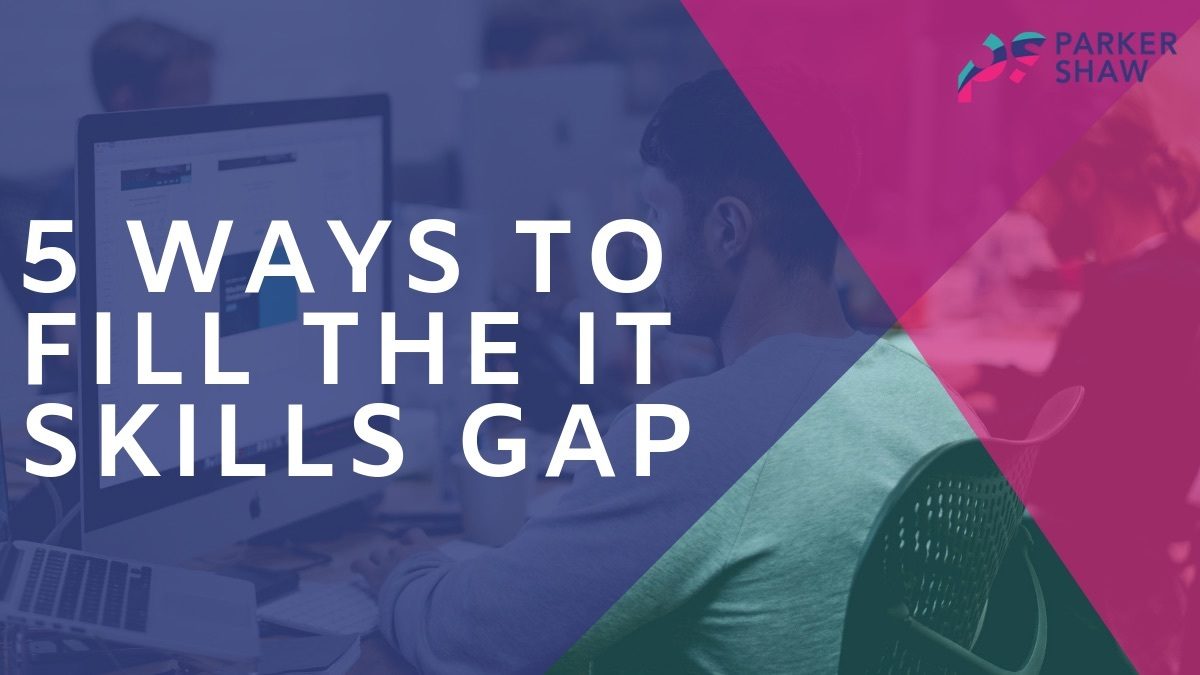 The IT skills gap is only getting worse as the pace of digital transformation quickens, with one in five roles being filled by non-UK workers. Should (whisper it) Brexit ever happen, this could cause a huge upheaval in the tech sector.
The UK government, realising the scale of the problem, has now set up a £400,000 Digital Inclusion Scheme to try and help older and disabled people learn the digital skills they need to participate in the new economy. Gaps that the scheme is hoping to plug include programmers, data analysts, cyber security experts and software developers. This is only a small financial commitment though: much more needs to be done, otherwise the UK will lag behind other countries. 
We propose 5 suggestions which could help to plug the skills gap:
Raise wages outside the capital to help fill regional roles
Let's face it, many people prefer to work in London and need encouragement to think outside of the City, with its plethora of opportunities and higher wages. This gives recruiters a headache when trying to fill positions outside the capital. A quick solution is to raise the rates for these positions. While this represents an additional cost to employers, this strategy offers these roles an equal chance of attracting the best applicants. 
Up-skill your workers 
As an employer, you can help combat the skills gap by making the most of the talent you already have. You might be surprised at what they can offer you. Talk to them, offer training and courses, nurture those who are enthusiastic, and help to convince those who aren't. It could be one of the easiest and most rewarding ways to fill the skills gap. 
Increase the number of places on suitable degree courses…
Workers to fill the skills gap need to come from somewhere. A longer-term answer is to increase the number of courses and places available for new entrants into the sector. Employers could play a key role here in advising universities on the types of modules and courses that are most in demand. After all, our industry doesn't exist in a vacuum, and good communication is required to ensure we get the workers clients are crying out for.
…or skip degrees altogether
Degrees might not be fit for purpose in the technology sector when it comes to equipping people will the skills they, and potential employers, require. The government have realised this, and are trying to resolve the crisis by opening twelve specialist Institutes of Technology. These aim to provide the high quality vocational alternative that industry has been desperate for. The first opens soon, and it looks to be a positive start.
Support young people 
Children have a habit of growing up very quickly: point them in the right direction at a young age, and you're future-proofing the sector. This could be through work experience during the summer, or by full apprenticeships after school. Employers and recruiters can play their part here by going into schools and colleges, talking to the kids, letting them know what opportunities are out there, and how they can best prepare for them. 
Sources:
https://workplaceinsight.net/s... in 5 roles being filled by non-UK workers
https://workplaceinsight.net/shortage-of-tech-skills-and-600000-job-vacancies-costing-uk-economy-63-billion-a-year/
7 million out of the population of 67 million are at risk of bring left behind without the skills needed.