History of Computing: Who was Ada Lovelace?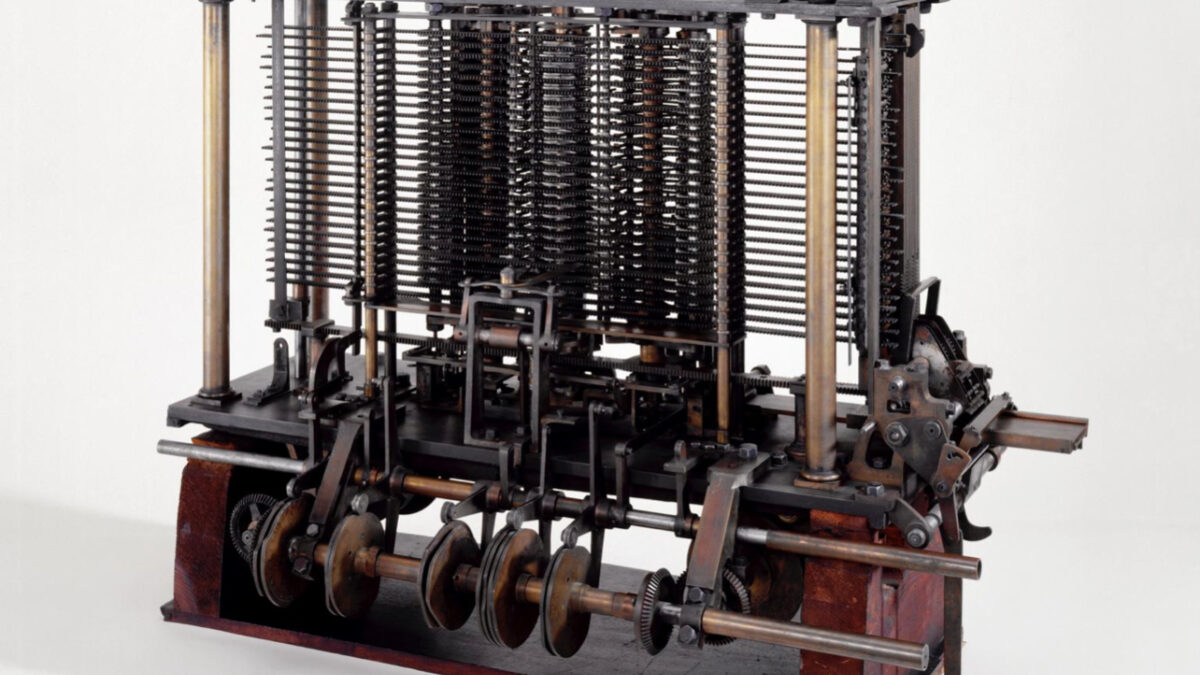 By Fay Capstick
This week we will start a new series looking at important events, people, and places in the history of computing and IT.
This first one will focus on a woman who played a hugely significant role in the development of computer programming, Ada Lovelace.
Ada Lovelace was born in London in 1815. She was the daughter and only legitimate child of the poet Lord Byron and Lady Byron. Lord Byron left England and Ada's mother a month after Ada was born. He died in Greece when Ada was eight. Ada herself died at the young age of 36 in 1852.
What did she do?
Ada displayed a keen interest and talent for mathematics and logic as a child and her mother fully encouraged this.
Ada Lovelace is considered by many to be the world's first computer programmer. There is added significance when we consider the fact that she was a women in a field that has now become cis-male dominated.
Her interest was sparked by Charles Babbage's Analytical Engine. This was Babbage's design for a machine that could perform calculations, a general purpose computer. She published the first algorithm that could be used by such as machine. Ada realised its potential beyond mere calculations. She believed that if given the correct programming an Analytical Engine could produce art and music. This is a huge intellectual jump considering the machine hadn't actually been built, and therefore makes Ada hugely significant.
in 1843 Lovelace published what would now be considered a computer programme in the form of an algorithm that could generate Bernoulli numbers. Bernoulli numbers are a sequence of signed rational numbers that can be defined by the exponential generating function. Babbage had written parts of programmes before, but Ada eclipsed his work with the complexity and completeness of her own.
Who was Charles Babbage?
Charles Babbage was a British mathematician and Ada had a long friendship and working relationship with him. Her vision for what the Analytical Engine could be used for exceeded what Baggage himself had envisioned, making Ada a true pioneer.
Due to funding issues, the Analytical Engine was never actually fully built. A section that was completed is now on display at the Science Museum in London (https://blog.sciencemuseum.org.uk/the-pride-and-passion-of-mr-babbage/). Babbage's full plan for the Analytical Engine is also on display. Campaigns now exist to try and raise funds to build a working model of the machine.
Ada Lovelace Day (ALD)
She is now celebrated annually on Ada Lovelace Day (ALD), the second Tuesday in October. This year it will be 11th October. It is organised by Finding Ada (https://findingada.com).
Since its inception in 2009, Ada Lovelace Day has grown into an annual celebration of the achievements of women in STEM. There is usually a celebration held in London, where women in STEM careers talk about their work.
Parker Shaw (then trading as PS Computer Services Ltd) was proud to be a sponsor for this event in 2014 (https://findingada.com/sponsors/).
Women in IT
Women are still lagging behind men in choosing careers in STEM and IT. Next week's blog will look at some of the reasons for this and what can be done to encourage more women into the field.
Final thoughts
At Parker Shaw we have been at the forefront of the sector we serve, IT & Digital Recruitment and Consulting, for over 30 years. We can advise you on all your hiring needs. If you are looking for your next job in the IT sector please check our Jobs Board for our current live vacancies at https://parkershaw.co.uk/jobs-board.