How damaging is the UK AI skills shortage?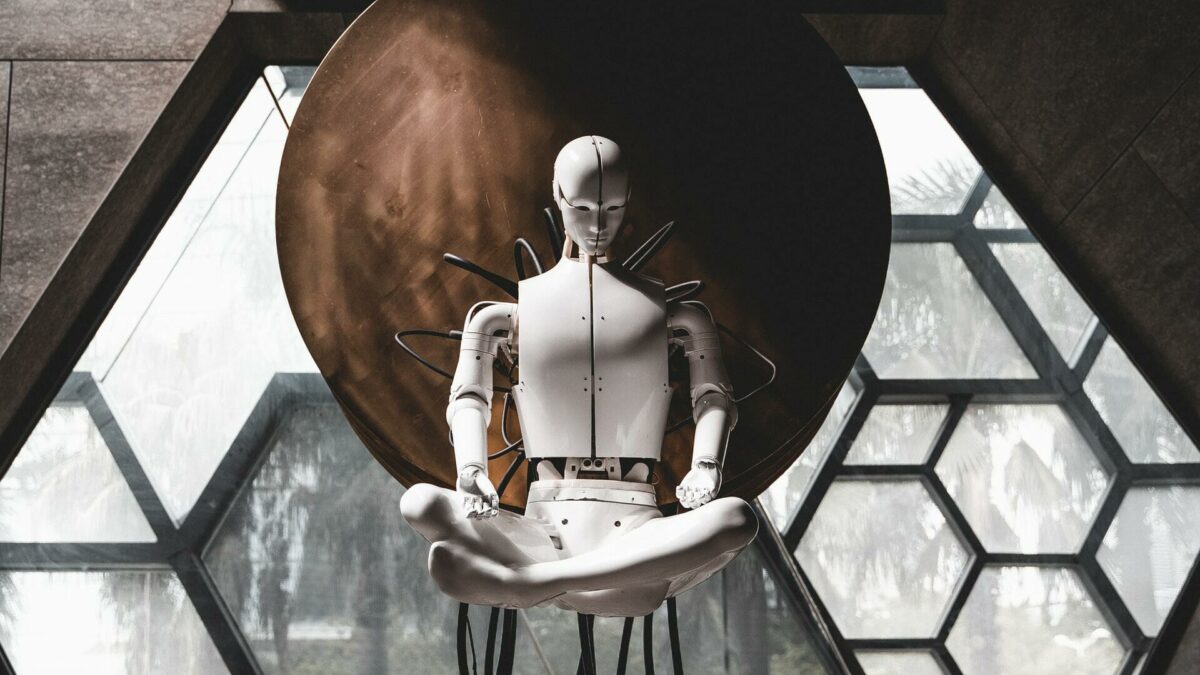 By Fay Capstick
Last week we looked at the possibility that Google's LaMDA had become the first sentient AI. Whether or not this is true it shows how far artificial intelligence (AI) has progressed. There are an ever increasing number of jobs available associated with AI, however there is also a skills shortage. This week we will look at how damaging the UK skills shortage is to the sector and the country.
What is AI
Artificial intelligence (AI) is a branch of computer science that aims to simulate human intelligence processes using machines. It is a growing field and is used in many areas including customer services and banking.
Why is there a skills shortage?
There is an ever increasing IT skills shortage within the UK. There aren't enough candidates with the required skills to fill the current and predicted future vacancies. The rise in AI related jobs is not a surprise. The shortage will be due to young people not learning the skills to work in this field and not choosing the appropriate courses at university. There also aren't enough older adults re-training to this area.
What damage is the skills shortage doing?
The skills shortage in the UK means that we are starting to fall behind other countries. This was highlighted last month in a report commissioned by IBM (https://uk.newsroom.ibm.com/2022-05-18-IBM-Study-Skills-Shortage-Stalls-UKs-AI-Adoption-as-Europe-Accelerates). The IBM report shows that 33% of UK companies have increased their use of AI in the past two years, but it shows a figure of 49% for Europe. The gap is coming not from a lack of demand, but from the skills shortage. Further 36% of British companies are reporting a stall in their AI investment due to this shortage. This obviously has implications for the UK economy overall.
How can we solve it?
Earlier in the year IBM reported that the skills associated with AI that are experiencing shortage the most acutely are problem solving, software engineering, and knowledge of programming languages (https://uk.newsroom.ibm.com/2022-04-25-Europes-Tech-Sector-Significantly-Disadvantaged-by-an-AI-Skills-Shortage-Reveals-New-IBM-Research).
Last year the UK government, recognising the problem, published their National AI Strategy (https://www.gov.uk/government/publications/national-ai-strategy). The government wants the UK to have an AI-enabled economy and position Britain as a global AI superpower.
The government report covers the skills shortage, stating that in the medium term the government will publish 'research into what skills are needed to enable employers to use AI in a business setting and identify how national skills provision can meet those needs.' They also want to 'support the National Centre for Computing Education to ensure AI programmes for schools are accessible.' Further they want to support a wider range of people to enter AI related jobs. All of these recommendations are excellent, however this is definitely a longer term solution to the problem but hopefully one that will reap rewards for the future of the British economy.
The government report also notes that they want to introduce new visa regimes to gather talent from around the world. Further, they want to encourage a more diverse range of people to enter the field. This will be mainly through making sure career pathways highlight the opportunities to work with AI. This is a 10 year framework plan, which seems reasonable as these initiatives will take time to come to fruition.
The Alan Turing Institute has published a report about the gender gap that exists in the sector, 'Where are the Women? Mapping the gender gap in AI' (https://www.turing.ac.uk/research/publications/report-where-are-women-mapping-gender-job-gap-ai). Their research shows a gap in 'skills, status, pay, seniority, industry, job, attrition and educational background.' This is clearly not the situation we want to be in and it is important that this is addressed at every age and level of society so that a level playing field exists that can use all of the talent that we have in this country.
Conclusion
There is a skills shortage of candidates within the AI sector. This problem is causing Britain to start to fall behind Europe with its AI jobs and investment. The government has proposed a plan to resolve this, and if fully implemented would go a long way to solving the problem. We also need to encourage children of every age to gain the skills required to work in AI and the IT industry in general.
Final thoughts
At Parker Shaw we have been at the forefront of the sector we serve, IT & Digital Recruitment and Consulting, for over 30 years. We can advise you on all your hiring needs. If you are looking for your next job in the IT sector please check our Jobs Board for our current live vacancies at https://parkershaw.co.uk/jobs-board.