How flexible working can close the disability inclusion gap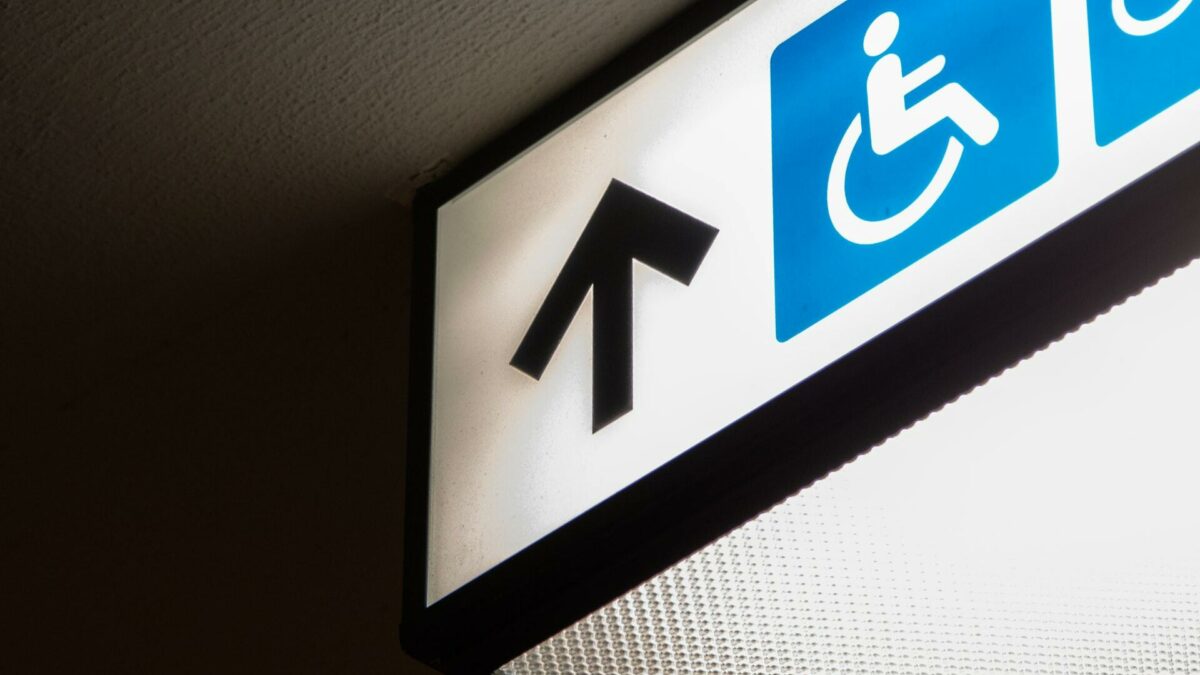 By Fay Capstick
Covid has changed forever the way we work. Remote and flexible working has become the new normal for many of us. One of the unexpected positive impacts of this is that flexible working could help to close the disability inclusion gap. This week we will look at what the disability inclusion gap is and the various ways that flexible working could help to overcome it, including by remote working, overcoming unconscious bias, overcoming proximity bias and overcoming time bias.
What is the disability inclusion gap?
The disability inclusion gap refers to the number of people who aren't working, but could be if their working life was adapted accordingly. Disability means that many would struggle to work under traditional working patterns and expectations, but would work if conditions were adapted for their needs. In the UK 600,000 individuals are disabled, and many of them would want to take up employment if their needs could be accommodated.
Research commissioned by LinkedIn on the disability inclusion gap shows that employers are missing the opportunities offered by this sector of the potential workforce, one which has the potential to boost the economy by £40 billion annually (https://bit.ly/3uwkO7X).
How flexible working can help close the disability inclusion gap:
1. Working from anywhere
One of the biggest ways that flexible working can help is through the opportunity to work from anywhere. Many disabled people would find it challenging to either travel for work or to commute into a daily workplace. Flexible working means that they can choose the location that works best for them. For example, as a disabled individual, I am only able to work due to the opportunity provided by flexible working in terms of location (from home) and when I undertake the work.
2. Overcoming unconscious bias
Many managers and co-workers can still struggle to see beyond disability, and might therefore be unconsciously biased. Flexible working means that a worker is more likely to have their work judged on an equal basis with other flexible workers. This is one way that Covid has really helped to create and equalise opportunities for disabled workers.
3. Overcoming proximity bias
Managers might not realise, but they tend to give preferential treatment to workers who are in the office. Now that more people have been working remotely, and choosing to stay remotely working, for many reasons, this bias is starting to disappear thus placing disabled workers on a more equal footing.
4. Overcoming time bias
Working flexibly has meant that workers are not being judged on how quick they are to respond to tasks, but rather by the quality of their response. This is important for disabled workers who might not be working full-time or conventional hours, and are therefore unable to provide such a timely response.
The move to flexible working in many sectors has meant that more disabled workers have been able to enter the workforce, thus helping to close the disability inclusion gap.
Be Disability Confident
Many employers do not have experience of hiring and retaining disabled individuals. Some will feel daunted by the prospect. This is where the Disability Confident scheme can help (https://bit.ly/3O8DH8s). This is a UK government initiative to help employers understand what is required in order to successfully tap into and meet the needs of this huge potential sector of the workforce.
Final thoughts
The Covid pandemic has changed the way we work forever, and one of these changes has been the move to flexible and remote working. This has had the advantage of boosting opportunities for disabled individuals to enter into employment that would have otherwise been impossible with traditional working cultures.
Parker Shaw have been an industry leader in our sector, IT and Digital Recruitment and Resourcing, for over 30 years. We can help with all your hiring needs. If you are a candidate looking for your next role, then please look at our jobs board for our current vacancies: https://bit.ly/3xkMU7O. We consider ourselves to be experts in disability inclusion and can help advise in this area.