Is the CV dead?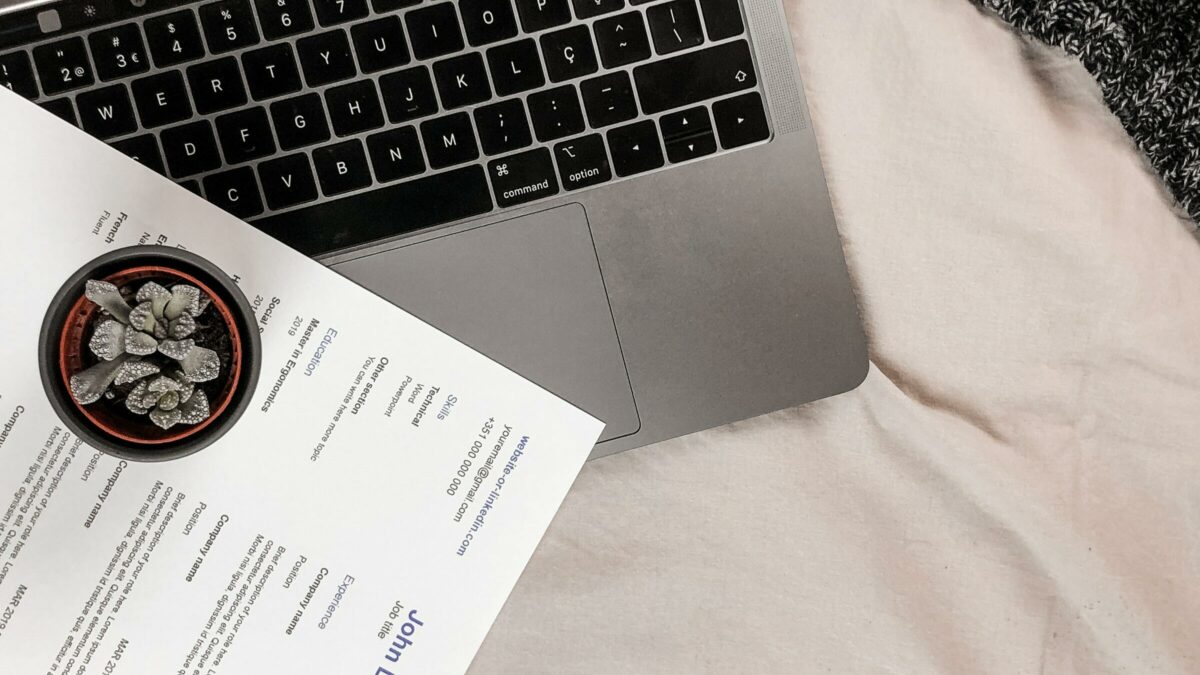 By Fay Capstick
Our industry, IT & Digital Recruitment and Resourcing, is fast moving, and we have seen many changes during our thirty years leading the industry. This week, we will be looking at one of these changes and asking the question, is the CV dead?
What is a CV?
First used in the 15th century, the CV has been the traditional method of presenting information to a prospective employer. A CV will cover your basic contact information, education, job history and interests. This is designed to help an employer decide if you would be a suitable match for their vacancy. Traditionally, it would be followed up by a face-to-face interview. The challenges faced during Covid plus advances in technology mean that this is changing.
Is the CV still relevant?
Prospective employers will still need to gather information about you, but now that most jobs are applied for online it is more likely that you will be filling in an online form rather than uploading a CV in the traditional format.
Within our industry, many candidates will be highly technically literate and they might be better at writing code than selling themselves on a CV, thus doing themselves a disservice that could potentially mean they get overlooked.
Further, many software platforms designed to help recruiters sift though large volumes of applicants might simply be picking out keywords from CVs. This means that applicants who have the most relevant keywords on a CV are the ones who will get attention from employers and recruiters.
Soft skills, important in most jobs, are impossible to evaluate by a CV alone. A skilled recruiter can make determinations about soft skills by interviewing and communicating with the candidate.
One thing is for sure, the traditional paper CV is dead and has been for a while.
What might replace the CV?
Online job portals are more likely to ask for information about a candidate to be uploaded via forms, as opposed to uploading a full CV in the traditional sense of a 2-3 page document formatted in a set way.
Just because something is written by a candidate doesn't mean that it is true. It isn't always the case that skills and education listed are found to be genuine. Running skills testing on a candidate through an online portal is a better way to ascertain suitability for a technical role where the most important quality will be their abilities in the required skill set.
A recruiter is the most important tool for assessing the suitability of a candidate. Using a mixture of CV, emails, telephone conversations and the results of any online testing (psychometric and technical skills) they will be able to put forward candidates to the client.
LinkedIn is also proving a useful tool in tech recruitment. The social aspect of the platform with peers recommending a person's skills can help recruiters and employers locate and assess candidates.
Conclusion
Whatever the recruitment method, prospective employers and recruiters will still need to know basic facts about candidates to enable them to make decisions about suitability for a role. However, CVs can become a sales document for a candidate that is weighted in favour of those who are better at writing CVs.
We believe that the best way forward is a mix of basic candidate information, references, online testing and, most importantly, a great recruiter who can talk to candidates in order to find the perfect match for the client. After all, a good CV is simply that, a good CV, and it doesn't let you know how well a candidate will actually do the job.
Final thoughts
At Parker Shaw we have over thirty years' experience in our industry and are exceptionally well placed to advise you. We pride ourselves on providing a personal and professional service to our clients and contractors. Please contact us to find out how we can help you.