Should you use recruitment software?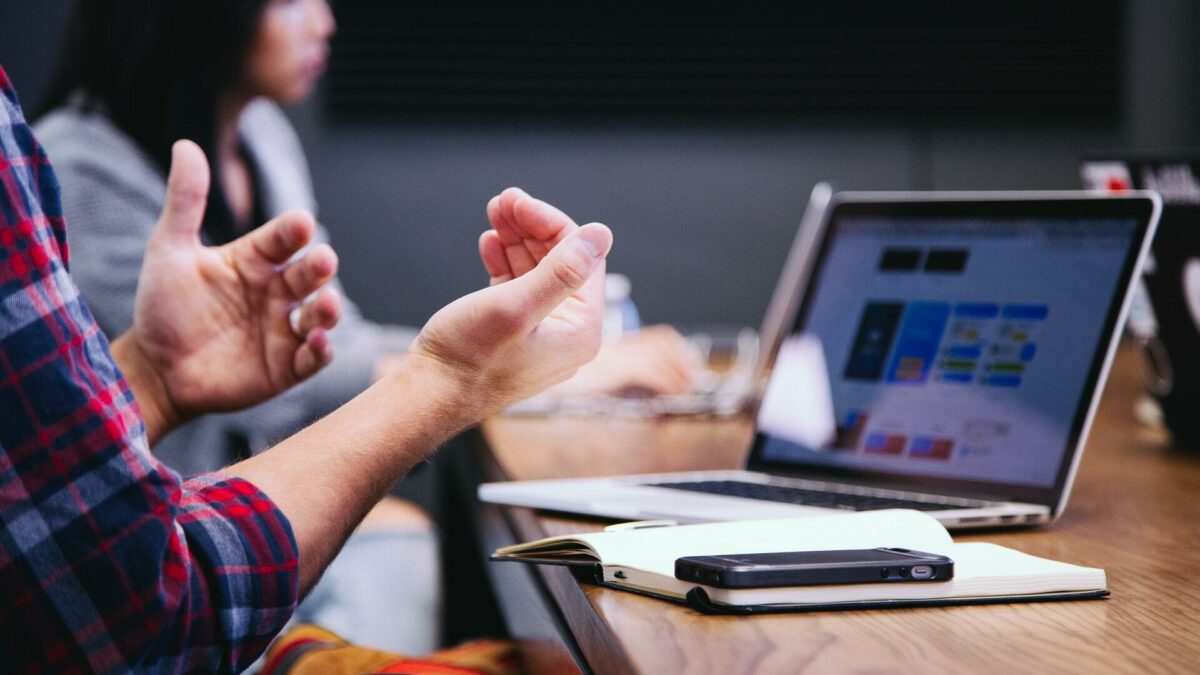 By Fay Capstick
Our industry, IT & Digital Recruitment and Resourcing is very fast paced. We aim to fill the requirements of our clients as quickly as possible with the best quality candidates. There are many ways that this can be achieved, and there is never a substitute for an expert human recruiter, but one way is to supplement your recruiter with recruitment software. This week's blog will be looking at the pros and cons of using recruitment software to achieve your recruitment goals.
What is recruitment software?
Recruitment software is computing software developed to help with the hiring of staff, enabling recruiters to manage, optimise, digitise and streamline the whole hiring timeline, thus improving the process.
Part of recruitment software will be an Applicant Tracking System (ATS) to help manage the candidates that apply or are headhunted for roles. Sourcing software will help to identify suitable candidates. Engagement software is the part of recruitment software that helps manage the interaction that a recruiter will have with candidates, including the interview process. Selection software will help speed up identifying the most suitable candidates. Finally, the hiring part of recruitment software will help manage the background checking and onboarding of the successful person.
What are the pros of using recruitment software?
Software can save time and improve efficiency: Automated screening of applicant CVs, based on keywords or skills, can create a shortlist of suitable candidates. It can also weigh the applicants from strongest to weakest. This will obviously save a great deal of time as the recruiter will not need to sift through what might be a mass of unsuitable applicants. It also means that all CVs that are sent in are assessed, however tight the recruitment deadline is.
Improves diversity: Recruitment software will be able to screen out any potential bias that recruiters might have in relation to name, ethnic origin, religion, age and education. This is a huge positive for increasing diversity in the workplace.
Keeps candidate information organised: As with any process, the more organised it can be the better. Recruitment software can help keep everything organised and simple. Dashboards can provide real time feedback on the stage of the overall hiring process and the progress of any individual candidate. This is of benefit to the recruiter and the candidate as the whole process is better organised.
Creates a good candidate experience: Recruitment software will provide a good candidate experience, as updates can be easily given and it is less likely that any stages (for example, during on-boarding), will be forgotten.

What are the cons of using recruitment software?
Your database of applicants is in one system: This might sound like a good thing, but you are giving your whole process to one software system and your business' data is tied within that ecosystem. Changing to another platform in the future might a problematic and stressful process.
Software might cause unconscious bias: Amazon have said that the recruitment software that they use was favouring key words used by male applicants (https://matchr.com/ats-software/recruiting/pros-cons/). Obviously once weakness are known about they can be worked around, but before then software might cause unconscious bias.
Software could ignore good candidates: The newest recruitment software uses artificial intelligence (AI) to sift through applications and recommend the candidates that should proceed to the next selection stage. The problem might be that a system could fail to recommend unconventional candidates due to them not meeting preset criteria.
Conclusion
As with all software choices within a business it is important to first assess the problem or need that you are wanting software to help fill. This should then help to identify the recruitment software most suited to your needs. Don't pick software because you think you need it, make sure it is filling a real need and will actually save you time. There are big gains to be had throughout the whole hiring process by picking the best recruitment software for your needs.
Final thoughts
At Parker Shaw we have over 30 years of experience as a leader in our industry. We are well placed to help you with all your hiring needs and requirements. If you are an IT professional please take a look at our Jobs Board for our current live vacancies (https://parkershaw.co.uk/jobs-board).