Why are there still less women in tech jobs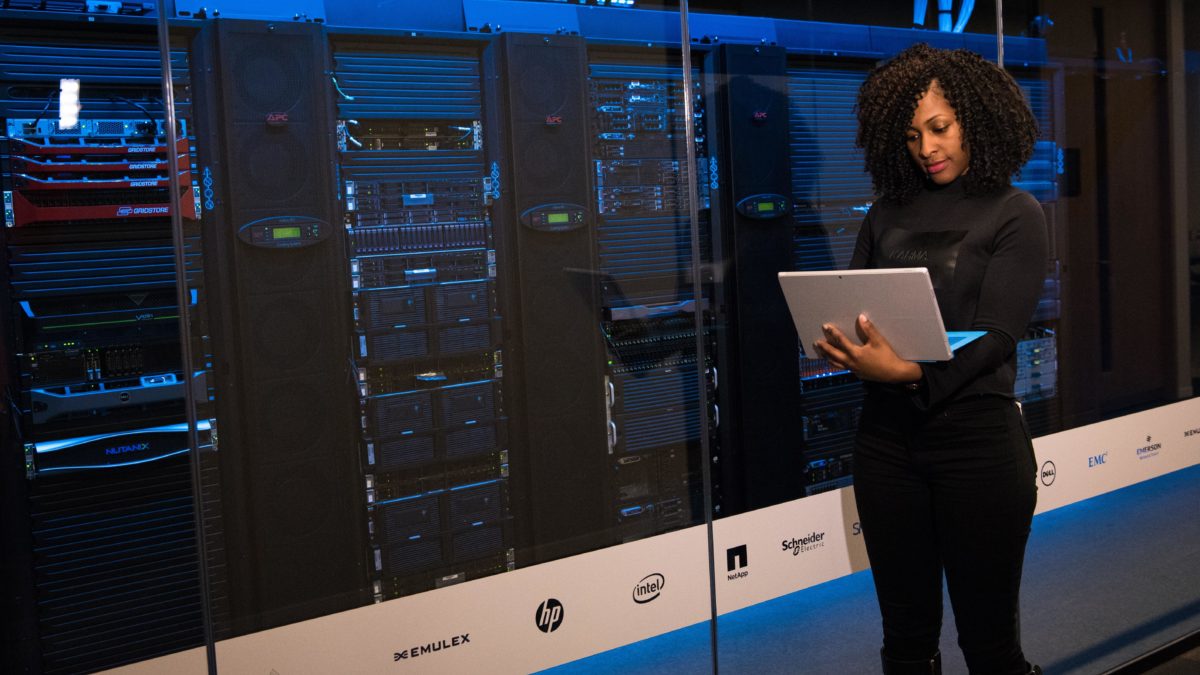 The number of Women in tech roles has improved over the past few years and this is getting better year on year, but we are not there yet. Researching for this blog has highlighted that there is not a quick fix to be taken or a magic wand that can be waived to speed this process up.
The problems are ingrained in an industry that was male orientated for so many years, that the fundamentals of not developing enough future applicants for tech and engineering roles from women, has been seen in the candidate shortages of women in tech for so long, that this will still be seen for many more years to come.
Inspiring the sheer volume of young girls to dream of being in a career in the tech industry, just did not happen at the level needed to have a suitable talent pool now. Part of this problem was that school and college aged girls did not have the role models, especially ones that were in the public eye that they could look up to and be inspired by.
Girls would also have been guided down different paths for their careers and working life, so STEM (science, technology, engineering, and maths) subjects were not chosen, whereas boys would have been seen as better at science and maths, so tech and engineering roles would have been discussed more in their career guidance.
Currently only 1 in 6 tech specialists are women and only 1 in 10 of those are in leadership roles, so developing the appeal for young girls to be interested in tech and engineering is a great starting point, meaning when they start thinking about a career and want to choose a career path, being in a technical industry can be a serious and tangible choice and ambition.
Social media and positive press more recently have meant that female role models can now be seen more readily within the tech industry, helping the younger generation to be inspired. The more we see this and celebrate it, the better it will be for future generations.
I have included some of those influencers below, these women are rated as the top 10 most influential women in tech right now.
Reshma Saujani, founder and CEO of Girls Who Code,
Susan Wojcicki, CEO of YouTube,
Ellen K. Pao, co-founder and CEO of Project Include,
Danah Boyd, founder and president of Data & Society,
Kimberly Bryant, founder and CEO of Black Girls Code,
Kate Crawford, co-founder of the AI Now Institute,
Dr. Fei-Fei Li, co-director of Stanford's Human-Centered AI Institute,
Katie Moussouris, founder and CEO of Luta Security,
Cathy Hackl, host of Future Insiders Podcast,
Joanna Stern, senior tech columnist at The Wall Street Journal
As a recruitment agency that specialises in tech, we understand fully the need for better hiring practices, especially where it comes to women in tech. There are key differences in the way a Woman will view a job description and what sparks their interest in applying for the role, in comparison to a man. If the women cannot identity that they have all of the skills and attributes required for the role then they are less likely to apply, so is this down to confidence in themselves or the way a Job description is written.
Removing bias from an advert and the hiring process is key, how and where a job is advertised will help to expand the number of diverse applications, increasing the chance that the best person for the role can be chosen from the broadest choice.
Though when in the job, the rate of women in tech roles quitting their job in the first year is double that of men. Lack of promotion opportunities and gender pay gaps have been blamed for this, so career coaching and advice for women to progress within the industry needs further development.
Women make up 50% of social media users and 50% of gamers, so women can have a large influence on business strategies, and as more women in tech get into more senior leadership roles, they will be seen even more readily as inspiring to those looking to choose a career.
If you want to develop your businesses diversity and Inclusion or want to help develop yours or a family members interest and progression in the tech industry, there are a number of excellent resources and groups that we have detailed below links to:
We are passionate about helping our clients achieve a diverse work force, including helping to increase the number of women in tech and we can help you with your recruitment practices using positive actions. For more information, call 02380 606100.