Why co-working could work for you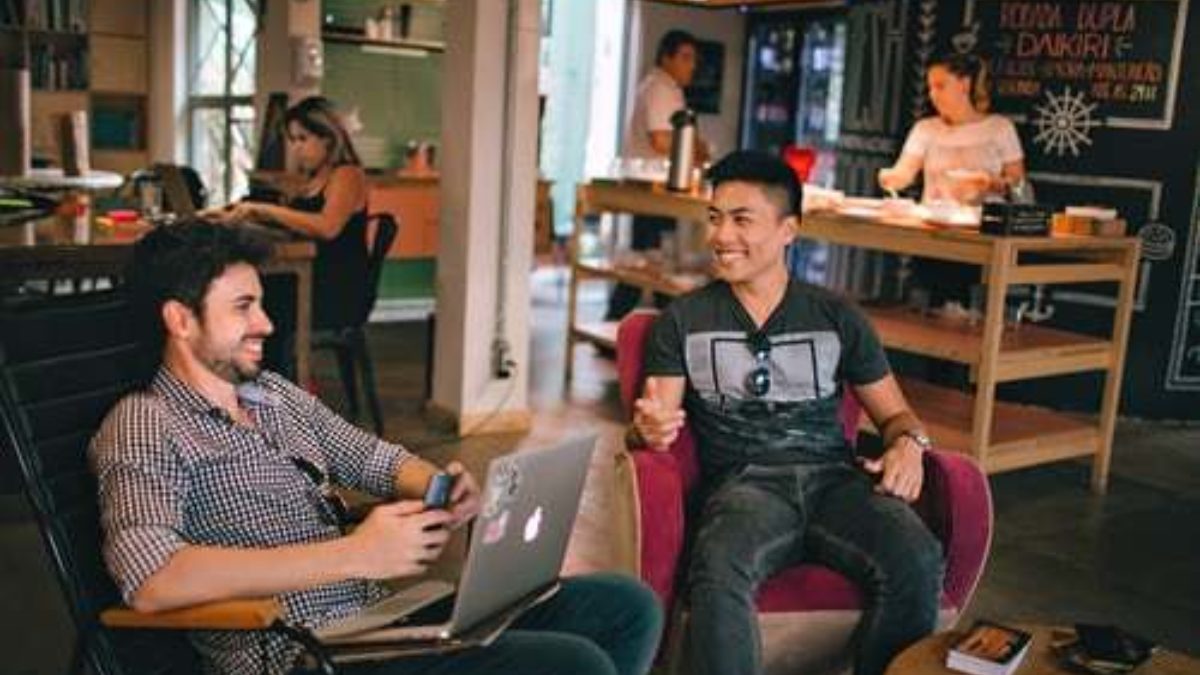 By Fay Capstick
Co-working offices are becoming increasingly popular. These provide a space where remote workers can gather and share facilities and find like-minded individuals should working at home become too solitary.
You might have days where home working is the perfect solution for your needs, but at other times you might prefer the hustle and bustle that comes with an office environment or perhaps you have building work or some other disturbance on at home. Co-working is the perfect solution to this without a lengthy commute into an office, meaning you can vary your working week to decrease the monotony that can come with home working.
And what if you are a 100% remote worker without the option of an office? We are getting many more requirements that are fully remote and this seems to be a permanent trend in our industry of IT and Digital. For people who prefer the company of others then working in a co-working space is the ideal solution. Here's how co-working spaces can work for you.
What are co-working spaces like?
They are specifically designed working environments with shared and individual spaces. They tend to have a more informal design than serviced offices and are designed to be inspiring environments to work in.
You can decide what suits your needs to pick the best fit. Larger companies may take a room or a suite of rooms. A freelancer can rent a desk. There can also be reception facilities, kitchen and drinks facilities, post and call handling available. Gyms, coffee shops, restaurants and recreation facilities might also be available in some locations.
Some co-working facilities operate as chains worldwide, such has Regus, (https://www.regus.com), who boast 2.5 million users. Others are smaller independent spaces such as this one in a converted church listed near us in Southampton (https://www.coworker.com/united-kingdom/southampton/design-chapel).
The Space Co-Working report (https://www.thespacecoworking.com/8-benefits-of-coworking-spaces-the-space-coworking) show a growth rate of 20% in the industry annually with 20,000 dedicated co-working facilities. So if there isn't something near you, there probably will be soon.
Who could benefit most from these spaces
Other than home workers wanting to increase the variety of their working locations, co-working spaces are also ideally suited for workers who want to take the opportunity to network with other workers. This is particularly true of those looking to start new businesses or SMEs looking to grow and acquire new customers or clients.
Freelancers can also benefit from the collaboration that becomes possible through the connections made in such working spaces.
Workers who change work location can also greatly benefit. E.g. those travelling for business or those who split their working locations due to family commitments.
Digital nomads can find all the agile working facilities they need around the world in co-working spaces, as well as connecting with like minded others.
A key feature is that many co-working spaces can be booked at short notice as and when required. Want a desk for an hour? Not a problem. Need a room for a sudden meeting? That can be accommodated. Some providers charge a membership fee, where as others charge by the hour. What isn't required is long term bookings or minimum terms, which would not be useful to the freelancer who may be on very short contracts in varying locations. You pay for what you need when you need it.
Co-working can save carbon for rural workers
If you are in a rural location, then working in a co-working space is greener as it saves on the carbon generated by a commute into the city, so why not see if there is a space near you? A search of our local area, Southampton, UK, showed that there are currently seven locations available. These are all specific dedicated working facilities, with features such as meeting rooms.
Maybe there's a specific space of IT and Digital workers to gather near you? If you are a developer who is uploading big files then make sure the space has suitable wifi or access to an ethernet connection.
Workers love co-working spaces
The Harvard Business Review reports that workers love these spaces (https://hbr.org/2015/05/why-people-thrive-in-coworking-spaces), scoring a whole point higher on a satisfaction survey than workers in traditional offices. This is partly believed to be due to the lack of office politics in co-working spaces. Being happy with your working location will lead to improved productivity.
There are so many more choices out there than the traditional office or the kitchen table, so why not jump and take the chance to see what could work best for you?