←

blog
Why Successful IT Transition is all about People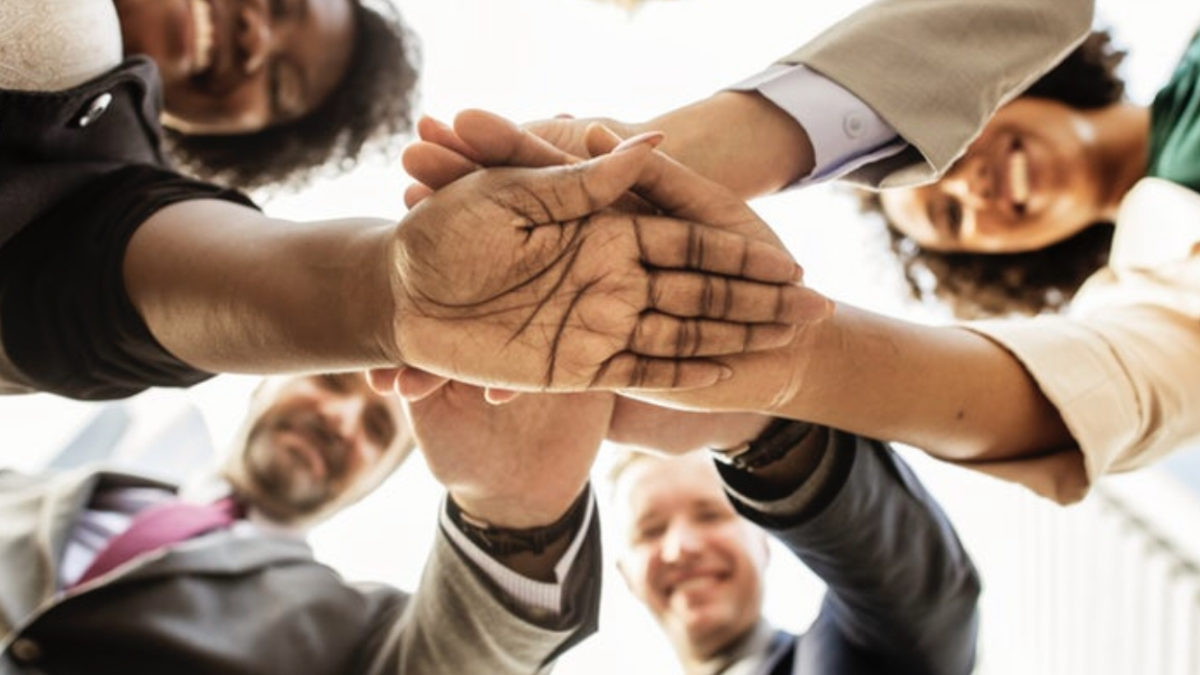 IT transformation is the digital evolution of a company or organisation. It involves optimising and transforming your business infrastructure, increasing responsiveness and agility within your business. However in reality it is about much more than this. Any transformation is very much a team effort and key to it all is the people, not the technology involved.
There are many pitfalls on the path to IT transformation, but really they all boil down to a lack of proper planning and communication. In our experience this is the biggest problem. Your IT transformation will go smoothly if it is thought through, planned, and implemented in stages. It is also crucial that all members of your organisation are fully on board with the process. Failure in these areas will likely mean a failure of the project as a whole, which can be very costly to the business.
It needs to be remembered that digital transformation is about far more than simply the technology being rolled out: it is a complete change in the way things are run. No IT change on its own can give a business a way to magically change its fortunes. The Harvard Business Review states that the promise of digital business innovation can cause executives to fail in their usual rational decision making strategies (1). This means that it is even more important that decisions are guided by experts in the field.
Another way that lack of communication can derail a project is the element of surprise. People don't react well to surprises in how they work, and if your staff aren't fully on board, they will be resistant to change. If any changes aren't fully communicated and are simply dropped on them, then it is quite likely that they will react negatively and thus cause friction within the project. This could result in a spread of negativity towards the whole transition, which could be disastrous. Keeping everyone onboard and fully informed is fundamental.
If people aren't onboard, then backsliding will begin into old methods of working, undoing all the hard work that has gone into the transformation. Therefore people really are the key to a successful transformation. Change is hard to sustain, but it can be done through motivation and inspiration of your team.
In the past, the thing most likely to kill a project would have been a lack of planning. Things have changed, and it is now failure to engage the whole team with empathy and understanding that brings disaster. And with transformation projects having a 70% likelihood of failure (2), it's not surprising that businesses would be anxious as they prepare to embark on them.
Remember, transformation should be done with people, and not to them. It can be a long process, and if employee engagement isn't there it will likely fail. Another way to kill off a transformation project is to spring it on people only once it is actually ready to roll out. This method is unlikely to win anyone over, and it could completely derail your project. People need to be supported, engaged at all stages, and involved in what you are trying to accomplish. Dropping things on them won't achieve this. If their issues and problems aren't addressed at all stages, they will disengage. Keeping people onboard can be simple, but it takes skill to carry the whole team with you. Don't be disheartened: it can be done successfully with empathy and compassion. It really is all about people. Motivate and encourage them, explain the rationale behind your decisions, and really listen to and act on feedback. Review and monitor your changes to make sure things stay on track going forward, and very importantly, celebrate team success. Change is a journey: enjoy that journey and learn from it as you go.
Epic transformation projects seem to attract epic failure, which can result in huge losses as well as a loss of face. Most projects fail due to a loss of senior staff, underpinning the essential nature of the team unity that is required. GE experienced this in 2011. Further, their transformation didn't translate into any increase in stock value, which for them meant it was considered a failure. Staff changes and engagement levels also sunk a project at The Co-Operative Bank in 2013 (3). The BBC were forced to write off £98.3 million in 2013 due to a failed Digital Media Initiative. The problem wasn't deemed to be the technology involved, but rather the business practices used (3). This further underlies the importance of continuity of leadership, empathy and the team integration needed to achieve success.
It is crucial to ensure that your team are onboard and motivated by the changes you are making. Feedback should be gathered at all key stages to ensure that this happens, and dashboards and reporting methodologies will enable everything to be monitored.
Pivotal to success is leadership from the top down, clearly communicated and inclusive. Further, there should be multiple points of contact for your whole team to liaise with your transition team. This results in the best possible outcomes. It has also been found that how you tell your team that a change is happening, is more important than what the change actually is, in relation to its eventual success (4).
People work better when they are invested in what is happening and why. It is important to take the time to clearly explain the changes that are being made, why they are being made, what factors have led to these conclusions, and how the transitions will happen. Also make it clear to your staff how they can be involved in the success of the process: that, in fact, they are crucial to it. Success is all about people and it requires everyone to be on the same page. Make sure you really listen to everyone's views and opinions, don't just pretend to. You might be surprised at the insights that others have into your organisation and its operation.
A final essential ingredient is the consistency of the team implementing the changes. It is all about building a long term relationship between those seeking to implement the transition and those experiencing the transition, and like all good relationships, consistency and trust is key, as well as open two-way dialogue with honesty and compassion at all times.
For the very largest transformation projects it will be necessary to break the task into incremental changes. This needs careful planning. It also means that it can be possible to stagger the timescale and costs involved to better help you to manage your cash flow and any impact of this on your business.
Involve everyone in the process. This can include meetings incorporating your whole organisation, as well as smaller team conferences and even individual consultations too. These should happen regularly.
If you don't yet have a goal in place, but know that your systems are no longer keeping pace with current trends, then we can work in partnership to help you decide what you can achieve, how it could impact your business, and how we can help make that happen. We will be with you every step of the way, making the complex decisions with you and taking the stress out of the process.
Sources
(1) https://hbr.org/2018/03/why-so-many-high-profile-digital-transformations-fail
(2) https://www.slideshare.net/mobile/aipmm/70-26633757
(3) https://www.raconteur.net/digital-transformation/digital-transformation-failure
(4) https://hbr.org/2018/08/how-to-tell-your-team-that-organizational-change-is-coming